About Us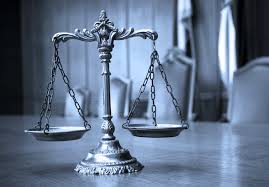 S&S Law Associates is a collaboration of two lawyers bringing together their background in regulatory,corporate and development work to offer their clients a range of premium legal services. The firm is managed by a team of British qualified lawyers, who have between them over 20 years of in-house and firm experience. Having closely observed the legal industry over many years we recognized a dearth of committed legal practitioners who are able to deliver quality work at reasonable rates.
We at S&S believe that our success with clients is based on a thorough understanding of the clients and their business needs. We approach each problem in a holistic fashion offering legal support and business advice on how to tackle exposure and mitigate risk in any given situation.
Our Mission

Our mission is to provide pragmatic legal solutions that ensure a high level of client satisfaction without compromising on the essential factors of cost-effectiveness and time management.
"If we never do anything which has not been done before, we shall never get anywhere. The law will stand still whilst the rest of the world goes on."
Lord Alfred Denning
Training & Development
We aim to provide customized legal training and development sessions for lay persons. By offering such training to employees, companies will be able to reduce their legal liability, develop an ethical culture, and a reputation of trust when it comes to regulatory authorities, potential investors and customers.
Entrepreneurs & Start-ups
Setting up a new business can be exciting and daunting at the same time. Entrepreneurs are being driven by their idea and the last thing they want is to be held back by lengthy legal paperwork, bureaucratic red tape and archaic legal protocols. Its our job to take care of all that so their energies can be dedicated to nurturing their passion projects.
Understanding IP
Intellectual Property has three main categories and there can be confusion as to which category your material would fall under. We have clients asking for patent registration for designs, copyright registration for ideas and so on. Distinction between different kinds of IP is important to ensure that you have the right protection for your asset.